Open House- The Real Estate And Mortgage Show: September 21, 2019
Date Posted: September 23, 2019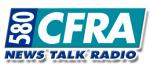 Hopefully the last of the summer weather will bring out the buyers and sellers in the current Ottawa real estate market as listings remain under 4,000 with 3,985 current listings on the market including 498 condos. This has been a tough year for first time home buyers with such a competitive market and very, very low inventory levels.
Thinking of keeping your current home as rental and purchasing a new home? Get an appraisal completed on the soon-to-be rental property to establish a value as of the date you start renting it out. When you go to sell that home down the line, you will need to pay capital gains on the difference.
Anisa Lancione from Advanced Capital Corp. joins the group this week discussing the Advanced Mortgage Investment Corp. and Advanced Group of Companies and the local investing opportunities that these companies present. As an investor, you are mitigating some of the risks by investing in a pool of mortgages with the other investors.
For more information on investing with AMIC, visit the website here.
To listen to the full podcast, click here.
Remember to contact your Mortgage Broker for trusted mortgage advice.