Open House- The Real Estate And Mortgage Show: September 14, 2019
Date Posted: September 16, 2019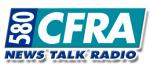 LRT has opened in Ottawa! If you are looking into the phase 2 developments towards the east, now is the time to start looking at properties before drastic price increases.
On the mortgage side, bond markets spiked this week which generally means mortgage rates will increase. If you have a mortgage maturity date is coming up or are looking to get into the housing market now is the time to lock in a rate with you Mortgage Broker.
In Ottawa real estate, listing remain at lower levels with 3,965 listings and 497 of those are condos. This low level of inventory is driving people toward the new construction developers. With the introduction of the First Time Home Buyers Incentive (FTHI), there is already discussion on potential changes to suit the Toronto and Vancouver markets which would increase allowable income to $150,000 and therefore increase the maximum mortgage amount as well. If you have questions about the FTHI program, contact your Mortgage Broker for more information and how this program may assist you.
Listen to the full podcast here.