Open House- The Real Estate and Mortgage Show: January 5, 2019
Date Posted: January 7, 2019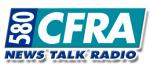 Rates may be headed down given trends in the bond markets. If a bank is calling to lock in a rate, it is best to consult with your Mortgage Broker for sound advice- especially if your rate is lower than what it being offered.
On the real estate side, December saw a drop in the market for sales. Residential sales were down 15.7% and condo sales were down 6.8% from last December. Weather and inventory may have played a role in this decrease. In terms of home prices, residential was up 4.7% and condos were up by 9%. In terms of year-to-date, sales were up 2.4% and average sale price was up by 3.9%. The average sale price was $407,000. Given the inventory levels we saw through 2018, in December there were only 2691 homes on the market- 2075 residential homes and 616 condos.
Even with the low inventory levels, your home still needs to be priced properly. Consulting with a trusted Real Estate Agent can help ensure this is accomplished.
Credit card debt can be the worst debt to carry in terms of ability to pay off. Best practice is to pay off the credit card every month.
To listen to the full podcast, click here.
Looking for more information on financing? Contact your Mortgage Broker for the best advice.