Canadian home sales edge higher in August- CREA
Date Posted: September 19, 2019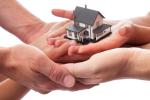 According to the newly released monthly statistical report from the Canadian Real Estate Association, for a sixth consecutive month Canadian home sales increased according to the MLS system. Sales activity was up 5% from August 2018 with sales up in most of the larger urban markets including Ottawa.
"The mortgage stress-test has eased marginally and that's helped some potential homebuyers," said Jason Stephen, CREA's President, "but the extent to which they're adjusting to it continues to vary by community and price segment."
"The recent marginal decline in the benchmark five-year interest rate used to assess homebuyers' mortgage eligibility, together with lower home prices in some markets, means that some previously sidelined homebuyers have returned," said Gregory Klump, CREA's Chief Economist. "Even so, the mortgage stress-test will continue to limit homebuyers' access to mortgage financing, with the degree to which it further weighs on home sales activity continuing to vary by region."
The average sale price increased nearly 4% from August last year to $493,500. Excluding the GVA and GTA, the average national sale price lowers nearly $100,000 to $393,000 which represents an adjusted gain of 2.7%.
To read the full statistical report from CREA click here.